Returning to Workplace? Prepare – Don't Panic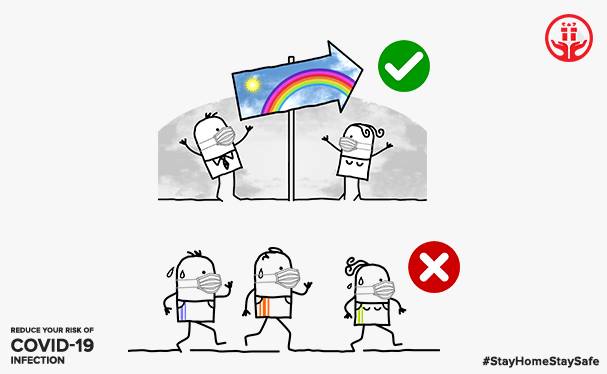 Time has come to enter the battlefield with our masks on. Frontline Warriors like doctors, nurses, paramedics, & police are braving grave odds daily to save lives. Now it's our turn to save the economy by making a return to the workplace.
As part of India has returned to work because of conditional easing of lockdown. The firms are rethinking their employee-wellness ways and customizing programs to accommodate tectonic amendments in employees' habits due to work from home practice in this protracted section of Covid-19 lockdown and it is expected to manifest in cultural shifts and personal selections.
As the Employees return to the workplace, Employers have the responsibility to make sure about the workplace safety and health of the employee's and the staff must adopt easy health measures rigorously and follow and implement any controls placed in these situations
To make workplaces safe for everyone, we have published a detailed guide for our team and we are taking additional measures at all our offices.
Maintaining a distance between staff  seating has been arranged for.

Advising the team to keep the hands and face as clean as possible.

Contact Less Hand Sanitizer Dispensers have been placed at the office entrance and adjacent to the kitchen area.

Disposable Face Masks & Gloves have been additionally made available in the office for all team members. 

Periodic Cleaning of Workplace and Thorough Cleaning of Kitchen Area is stricly Supervised. 

Dynamical Rotational shift patterns are being followed to stay in smaller and contained groups.
No One is Safe Till Everyone is Safe
Download Covid -19 - Employee Safety Guide